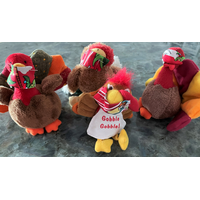 November 25, 2020
Aloha RPCVs in Hawaii,
Happy Thanksgiving Everyone!
I hope everyone has a wonderful, healthy, and happy holiday - whether zooming with family, or dining (6 ft. apart) with family and friends.
RPCVHI is a marvelous group and I must repeat my heartfelt thanks for all the support, participation and donations to our organization. Most especially, the Emergency Relief Fund raised over $3,000 in three weeks thanks to so many generous RPCVs. We were able to help 10 evacuated PCVs. MAHALO.
Peace Corps: Good News To Share
I have heard from the Peace Corps UH-M campus recruiter and we have good news to share.
On Oct. 14, 2020, Peace Corps Director Jody K. Olsen announced volunteers will begin returning to service in January.

Speaking to staff today during a town hall meeting launching the agency's yearlong 60th anniversary celebration, Director Olsen said public health conditions permit the return of volunteers to the Eastern Caribbean.
Click on this link for more information.
And this information about El Salvador was announced Nov. 20, 2020.
The Peace Corps will reopen its program in El Salvador, Director Jody K. Olsen announced today.

"El Salvador and her people have been a cherished part of the Peace Corps family since our earliest days, and I am so pleased to share this good news as we begin commemorating our 60th anniversary," said Director Olsen.
Click on this link to read the details.
WEBSITE UPDATE
My good friend, Jamie Brown, RPCV Sierra Leone, RPCVHI member, and a webmaster for the Friends of Sierra Leone Group, stepped forward to assist me in the transition from Wild Apricot to the new Silkstart platform. It has been challenging and a most interesting learning experience. I am truly thankful for Jamie's help.
The current website is still valid and will accept dues payments and donations until Dec. 31, 2020. We HOPE to be up and running with the new website at the start of the new year.
Again, Mahalo to all our RPCVs.
HAVE A HEALTHY AND HAPPY THANKSGIVING!
---